Athletics
Professional runner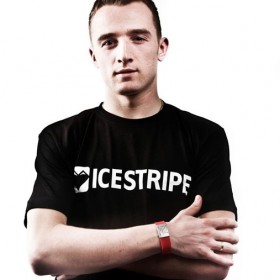 General characteristics of the athlete:
Grown discipline: Athletics (long-distance running)
Birthday: June 28, 1986
Height: 174 cm
Weight: 57 kg
City of origin: Wejherowo, Poland
Interests: Books, NBA, gaming
Favourite games: Cross- St. Dominica
Favourite meal: Baked salmon and pasta bolognese
Favourite place to workout: Mexico, St. Moritz
Some questions about ICEstripe:
Why do you wear an ICEstripe?
ICEstripe can no doubt be useful to everyone. Active persons are more vulnerable to dangerous situations, when the band of personal information could save your life or help to inform the family about the situation. During my training, I had a double unpleasant situation with cars, I almost got hit. Fortunately, nothing serious had happened then, but if I lost consciousness , band ICEstripe could prove invaluable.
Preferred type of ICEstripe?
For workouts I use my red Sport, however for casual use, I stick to my Elite.
What success in your career do you consider most important?
European Junior Championship and fifth result in the history of Polish marathon.
Key successes:
Fifth place in the World Youth Championships 2003
VIII place in the World Junior Championships 2004
Junior European Championship 2005
European Junior Championship Cross Country 2005
Fifth place in the Junior European Championships 2007
XI place at the European Championships
11 gold medals in the Polish Senior Championships
Record Polish Junior 3000m steeplechase
Polish Junior Indoor 3000m record